REMEMBERING tO DRINK!
Hello Everyone! We Love and Bless You and are so, so grateful for your prayers and support into JCM! Thank you for going with us out in the Field Ministry to love people and teach and minister TRUTH . . . Uncompromising TRUTH to the people! Thank you Covenant Partners and Friends of JCM for being in the Ministry with us and loving people with all your hearts! GREAT is your reward from The King in Jesus Name! Thank you for being His Hands, His Mouth, His Words, His Love and His Feet to so many and carrying on His Mission in the Earth!
We have been talking about CHAMPIONS. If you have missed any of the Teaching and the Revelations about The CHAMPIONS OF God in the last few Months, please go onto jamiecarte.org and read those Monthly Teaching Letters and SEE what God is saying about His Champions.
OUR GENERATION is spoken of SO MUCH in The Word of God! Think about it! How much does The Bible speak of The Rapture, The Great Catching Away of The Saints, The Children of God? How much does The Bible speak of The End Times, The Last Days and what it will be like and HOW PEOPLE will be in those Last Days! Think about just HOW MUCH OUR TIME IS SPOKEN and WROTE ABOUT IN THE BIBLE! There is SO MUCH that is told to us in The Word about RIGHT NOW! About THIS TIME! About our Generation!
OUR GENERATION is spoken about SO MUCH in The Word of God!
With so much being said and written about Our Time in History in The Bible, do you really believe that simply living in a "just coasting" life will be the norm of The Children Of God in the Last Days that we are in? Do you think that in these Last Days Time that we are living in, that is greatly recorded about in The Word of God, that the Sons and Daughters of God will just lie down and wait for King Jesus to come and "pick them up" and take them Home? Or do you believe that the Sons and Daughters of The Most High God and the Brothers and Sisters of King Jesus will be JUST AS THEIR KING and be BOLD AS A LION and A WARRIOR for The Kingdom of God? True CHAMPIONS that have been placed ON PURPOSE on Earth for THIS TIME to fight in these Last Days!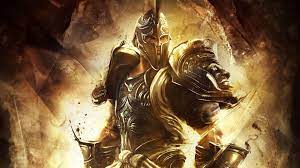 The Last Days are unique from the other days of Earth. These Last Days are highly intense and have extreme hardness and are profoundly wicked, just as Jesus prophetically told us it would be. So, don't you think these Days require more . . . Of US . . . Of YOU? Don't you think these Last Days of The Bible REQUIRE CHAMPIONS FOR GOD'S KINGDOM?
OF COURSE THEY WOULD!


GOD NEEDS CHAMPIONS TO BE HIS WARRIORS . . . THROUGH A SPECIFIIC TIME IN HIS HIS-TORY THAT CAN FIGHT IN THE WAR THAT THEY ARE IN! When IN A WAR, One NEEDS WARRIORS! There is no doubt that you and I are living in The Last Days before the Return of Jesus. He needs CHAMPIONS of His to be the ones that He can call on and He needs us to be strong IN HIM to fight against His and our enemies of the devil!
Yet, there is much TRAINING to do! Yes, CHAMPIONS need TRAINED! And that is why we are continuing on another "area" within the Champion Training this Month! Ready Champion of God?


Champions REMEMBER
The word remember occurs 253 times in The Bible! Also, think about that. The word remember is very important to God and to us! God says that He will remember His Covenant and Promises to us,
"And I will remember my covenant, which is between me and you and every living creature of all flesh; and the waters shall no more become a flood to destroy all flesh." Genesis 9:15
And WE WANT Him to remember EVERYTHING He has promised us, don't we? Yet, WE ARE CALLED to remember also.
"Remember Abraham, Isaac, and Israel, thy servants, to whom thou swarest by thine own self, and saidst unto them, I will multiply your seed as the stars of heaven, and all this land that I have spoken of will I give unto your seed, and they shall inherit it for ever." Exodus 32:13
" . . . teaching them to observe everything I have commanded you. And remember, I am with you always, to the end of the age." Matthew 28:20
"We're not waging war against enemies of flesh and blood alone. No, this fight is against tyrants, against authorities, against supernatural powers and demon princes that slither in the darkness of this world, and against wicked spiritual armies that lurk about in heavenly places." Ephesians 6:12 (VOICE)
"And remember that I am about to send out my Father's promised gift to rest upon you. But, as for you, wait patiently in the city until you are clothed with power from on high." Luke 24:49
"Now I praise you, brethren, that ye remember me in all things, and keep the ordinances, as I delivered them to you."
1 Corinthians 11:2

"Remember that Jesus Christ of the seed of David was raised from the dead according to my gospel:" 2 Timothy 2:8
Why do you think God wants us to remember and tells us to remember SO MUCH? Because we forget. That was profound, right? Yet it is so true! We will have a victory in God and in His Word by faith. We will see a breakthrough or an answered prayer and within no time, we will start forgetting what GREAT THING just happened to us!
The World is screaming at us all more than ever before! The Last Day's "pressures" and sin and evil is everywhere and it is screaming for OUR ATTENTION and for OUR FOCUS. For if the devil can get us to FOCUS on his "stuff' more than what God has SAID to us and has done for us, then we will start walking toward and thinking toward what we are FOCUSED ON.
"For as he thinketh in his heart, so is he:" Proverbs 23:7 (KJV)
The devil is AFTER YOUR THOUGHTS! He needs people TO FEAR! The attack on our minds has been geared up many levels because the devil knows his time is short and he has to get the people of this World in fear so that he can control them, follow him instead of God and His Word and be so consumed with what he is putting out there that the citizens of Earth will not follow God and will follow him! The devil has ALWAYS wanted to be worshipped and followed and that is what the INCREASE of trouble, worry, disease, storms, moves of a tyranny take over in our Country has all been about!
The devil is needing to CONTROL the people! And how he does that it is that it begins with WHAT YOU ARE FOCUSING ON! THE DEVIL WANTS YOUR FOCUS! He wants you to BELIEVE him and HAVE FAITH in him by what he is bringing before your eyes, ears and got you thinking on!
"According to your faith, be it unto you." Matthew 9:29 (KJV)
All the trouble you are witnessing in the World is FROM THE DEVIL and he wants you to believe and think on THOSE THINGS and have a fear of them. That's what he wants you TO REMEMBER! And, if the People of God will focus more on what the devil is doing than on what God says about the reports and what to do about the reports that the devil is creating, then God's People are NOT a threat to the devil and his kingdom. There's a devil, an outlaw loose and the ONLY SHERIFF THAT CAN STOP HIM is the Warriors, the Champions of God!
We have been given THE AUTHORITY of Jesus, Himself and we've been left in charge! We have been deputized by Jesus to get the job done! God NEEDS His Army of Champions to KNOW HOW to defeat the OUTLAW, the devil! We are to "handcuff," BIND THE DEVIL and Stop the devil from his mission and his plans and strategies! The Word tells US, FOR, US . . .
"Behold! I have given you authority and power to trample upon serpents and scorpions, and [physical and mental strength and ability] over all the power that the enemy [possesses]; and nothing shall in any way harm you." Luke 10:19 (AMPC)
"Truly I tell you, whatever you bind on earth will be bound in heaven, and whatever you loose on earth will be loosed in heaven." Matthew 18:18 (NIV)
Yet, it starts with what we are thinking on and FOCUSED ON!
"For as he thinketh in his heart, so is he:" Proverbs 23:7 (KJV)
According to your faith, be it unto you." Matthew 9:29 (KJV)
What we are thinking on will become who we are and affects what will happen. Our THINKING and our FOCUS of thoughts IS WHAT we are walking toward and drawing to ourselves. What we THINK and FOCUS ON will become what we BELIEVE and have FAITH in. What we THINK ON, BELIEVE IN, and SPEAK is what we are remembering and "forming" and "creating." Yes, "forming" and "creating."
"All the trouble you are witnessing in the World is FROM THE DEVIL and he wants you to believe and think on THOSE THINGS and have a fear of them. That's what he wants you TO REMEMBER!"
"For assuredly, I say to you, whoever says to this mountain, 'Be removed and be cast into the sea,' and does not doubt in his heart, but believes that those things he says will be done, he will have whatever he says. 24 Therefore I say to you, whatever things you ask when you pray, believe that you receive them, and you will have them." Mark 11:22-24 (NKJV)
What we think on and remember is SO IMPORTANT! That is WHY Remembering is CRUCIAL for a Last Days Champion to MASTER!
What Did You Say?
As stated before, "Why do you think that God wants to us remember and tells us to remember SO MUCH?" Because we forget.
"After he was raised from the dead, his disciples remembered he had said this, and they believed both the Scriptures and what Jesus had said." John 2:22 (NLT)
"Now I praise you, brethren, that ye remember me in all things, and keep the ordinances, as I delivered them to you."
1 Corinthians 11:2
" . . . teaching them to observe everything I have commanded you. And remember, I am with you always, to the end of the age." Matthew 28:20
As stated, the word remember occurs 253 times in The Bible. The Lord NEEDS US to REMEMBER what He says! For example, when the World is shouting at us 24/7 that sickness and plagues are everywhere and wants us to remember that and not stop thinking about it and get into fear about and believe what they say about it, what are we to do? We see what God says about it. We read it out loud and keeping looking at it and say IT more than what we are seeing and hearing on the TV or our phones or computers. We BELIEVE and REMEMBER what God says to us about this World . . . NOT what this World tells us about it!
We HAVE FAITH IN GOD! We BELIEVE God! We THINK ON, HAVE FAITH IN and REMEMBER what God said! And we do this OVER AND OVER . . . And OVER AND OVER . . . And OVER AND OVER AND OVER AND OVER AND OVER!
"Well, how much do I need to remember what God says?"
"When do I stop remembering?" you may ask.
"Perform this sign," the Lord told him. "Then they will believe that the Lord, the God of their ancestors—the God of Abraham, the God of Isaac, and the God of Jacob—really has appeared to you." Exodus 4:5 (NLT)
Never! Never Stop!
This is a Forever Fundamental For a Champion and Warrior Of The Kingdom Of God!
"Therefore, I will always remind you about these things—even though you already know them and are standing firm in the truth you have been taught. 13 And it is only right that I should keep on reminding you as long as I live." 2 Peter 1:12-13 (NLT)
We are TOLD by Holy Spirit that IT IS RIGHT for us to be reminded over and over of the things that we already know! Really SEE this Church! The REMEMBERING is where we GROW and are able to FACE THE FIGHT THAT WE ARE FACING IN THIS WORLD and WITH THE DEVIL! The remembering is what "kicks in" when you are faced or hearing a bad report, a fearful broadcast or a fearful, worrisome thought that the devil sends your way! You kick in to "THE REMEMBERING" Of What God Has Said and THINK ON THAT REPORT, THAT TRUTH and then speak it out of your mouth what God Says! The remembering is what a Champion of God does in the MOMENT that the bad, fear and hard things come.
What You and I DO in the MOMENT that fear and hard things come and we hear, will make all of the difference! And what we consistently put ourselves IN REMEMBRANCE OF will determine what we do when the fearful, bad and just WORLD THINGS come! We will be moved by what WE REMEMBER!
The Watering
"I planted the seed in your hearts, and Apollos watered it, but it was God who made it grow." 1 Corinthians 3:6 (NLT)
The Word tells us that A SEED of The Word is planted in our hearts (SOILS) and then The Word, if given again (that same Word or Message) by even another person, that that Message or Word that is given again is "watered." That is what is going on with remembrance! It's WATERING The Word planted in us and that's how God makes it GROW IN US!
We have to be "watered," reminded of, The Word and Messages, The Truths and Revelations of The Lord OR THE SEED WON'T GROW IN US! Just like a plant or flower in the natural NEEDS watered, we have to be reminded and watered too! When you and I are hearing a Word that we have already heard or THINK we "GOT" and don't need to hear it again, we start "tuning out" what is being said by a Minister . . . Truly what's happening is that you are refusing to be WATERED! And that is stopping your remembrance/GROWTH which means that the 30, 60 or 100 fold return IS HALTING IN YOUR LIFE! And that can be dangerous Beloved! Then when the bad news or fearful Last Days reporting starts coming into your eyes and ears and you have NOT been in a consistent place of remembering and watering, then you have positioned yourself to not have what you need to fight the good fight of faith with and are operating in your own strength.
And IN THIS FIGHT and WAR you cannot fight with natural thinking and reasoning! Only fighting in this Realm is done through The Kingdom Ways and in The Kingdom TACTIC of remembering and speaking and executing The Word OF God! And what you and I say or do in THE MOMENT of the initial attack in our lives, bodies or news to our minds will determine a lot of the outcome! So ALWAYS . . .
Welcome The Remembering!
Thirst For The Watering!
KEEP DRINKING
There is another "area" The Lord has led me to minister on and that is One of his Names and that is El Shaddai.
"When Avram was 99 years old Adonai appeared to Avram and said to him, "I am El Shaddai [God Almighty]. Walk in my presence and be pure-hearted." Genesis 17:1 (CJB)
El Shaddai is mostly translated as our Mighty God, The Powerful, He is The Destroyer, The One Who Triumphs and Subdues, The Strong One! And OH HOW OUR GOD IS ALL OF THIS AND MORE! And in addition to these marvelous Identity's that our God is there is more that El Shaddai Is! El Shaddai also means the Breast or The Breasted One, The Nourisher and The One Who Satisfies and Supplies! El Shaddai gives the picture of a Father and a Mother! WOW! El Shaddai is also the One that Nourishes His Children like that of a Mother at Her Breasts! El Shaddai, The Breasted One! The One that Supplies Life to His Children at His Breast! Again, WOW! Let's look at this deeper.
"Then God said, "Let us make human beings in our image, to be like us. They will reign over the fish in the sea, the birds in the sky, the livestock, all the wild animals on the earth, and the small animals that scurry along the ground." 27 So God created human beings in his own image. In the image of God he created them; male and female he created them." Genesis 1:26-27 (NLT)
It takes a male and a female to make the complete image of God!
And when we see marriage between one man and one woman we are seeing a picture of Who God is because it takes a man and a woman to complete that picture of Who He Is! A man and the woman, the husband and the wife becoming, joining as one. Hallelujah! And it takes a man AND a woman to make another human. Both in the image of God naturally creating.
Now when we can see that God, El Shaddai, is our Powerful God Who Subdues and Is The Destroyer of Our enemies and He still Is The One Who allows us to come to Him and partake of His Life Sustaining Nourishment and Provision, yes in the intimacy with Him at His Breast we see that it is our choice to allow Him to supply our needs. Choose to allow Him to feed you with Himself till you are full of Him!
"O Jerusalem, Jerusalem, who murders the prophets and stones [to death] those [messengers] who are sent to her [by God]! How often I wanted to gather your children together [around Me], as a hen gathers her chicks under her wings, and you were unwilling." Matthew 23:37 (AMP)
"But Zion [Jerusalem, her people as seen in captivity] said, The Lord has forsaken me, and my Lord has forgotten me. 15 [And the Lord answered] Can a woman forget her nursing child, that she should not have compassion on the son of her womb? Yes, they may forget, yet I will not forget you." Isaiah 49:14-15 (AMPC)
Will you allow The Perfect El Shaddai be The One Who satisfies your every need?
Will you allow HIM to WATER YOU with His Word?
Will you purposely remember what He has told you in His Word and allow the repeating so you can remember and be watered and ready for all the times that you have before you?
Will you be Remembering/Watered for the hard and the heavy ahead and the attacks of fear in these Last Days? Will you allow Him to water His Word in your heart so that you can grow and be one of the Greatest Champions in His Kingdom?
Will you continue to remember and be watered by going over and over and over His Word and allow Messages of God to be repeated/watered so that you are ready for THE MOMENT that you will need it in these Last Days?
Will you allow the WATERING TO QUENCH THE THIRST that you have and will have?
Will you allow yourself to DRINK from El Shaddai, The Breasted One and be completely Nourished by Him and Satisfied and Supplied for the Last Days at His Breast of Nourishment that CAN ONLY TRULY SATISFY?
Your EVERYTHING Is Right There With You READY TO SUPPLY ALL THE DRINKING and WATERING FROM HIM THAT YOU CAN HANDLE!
Beloved, REMEMBER!
Beloved, Be WATERED!
Beloved, DRINK!
There is so much that our Beautiful Lord wants to Provide and Be to you! All that He is waiting on is YOU. If you have never given Him YOU or you are away from Him, now is the time to let go of yourself and let Him handle it from here. Just pray this prayer out loud and mean it with all of you.
"Lord Jesus, I know that I am not where I need to be with You. I stop right now and I make the decision to give You my life entirely. I surrender to You Lord! I leave my past, my sins and my way of doing things the way I want to and I ask You to forgive me of them all."
"I believe that You were raised from the dead for me and took my place. Please come into my life and change it and do something with my life. I am ready to follow Your Plan, Destiny and PATH that you have for me. I am ready to fight the WAR with You King Jesus! I make You, Jesus, The Lord of my life. Please fill me with Your Holy Spirit and Power! I AM YOURS NOW! And Jesus, I AM YOURS TO COMMAND, in Jesus Name!"
If you prayed and decided to surrender your all and your life to The Lord, please let us know here at the Ministry. We want to rejoice with you and send you some resources to help you get a good start with your walk and journey with the Lord! Welcome to the Family! Again, DRINK, BE WATERED and REMEMBER! CHAMPIONS . . . REMEMBER! YOU ARE A GOD CHAMPION! We Love You!
Keep Getting Ready, Jesus Is Coming! Jamie
We Love You!
Pastors Dewayne & Jamie
JUNE 2022 Monthly Teaching Letter
THE FOUNDATION Of The Word Of Life Center In Hico Is DONE!
Now We Are Putting Up Steel!
If The Lord is calling you to be a part of the construction or to sow financially into the building of The Centers we would be so grateful! And, Thank You for praying for all of those who are working and for all of the financial needs.
Thank You So Much!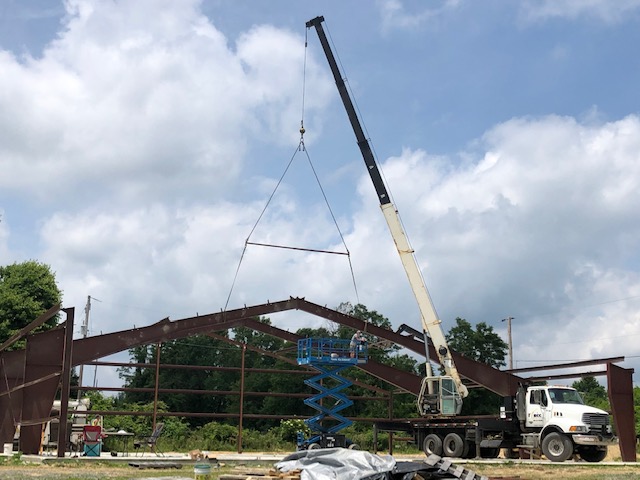 JCM Television
JCM TV Programs Are Airing On WWAY TV in North Carolina!
Watch Us On:
WWAY2 - CBS – Channel 4 or 1004 HD at 7:00 AM
WWAY - ABC – Channel 3 or 1003 HD at 7:30 AM
WWAY3 – CW – Channel 7 at 11:30 AM
Watch JCM TV Programs On "YouTube!"
Law Enforcement & Prayer
This Month in JCM and at The Word of Life We are
Honoring and Remembering and Praying For Our Brave Men an
Women Who Protect Us All!
They Run Into The Hard Things To Protect Us All!
Pray for Our Law Enforcement and Thank Them For Doing The Hard Things
Many Times Even When We Don't Even Know See It!
Thank You So Much For Protecting Us Officers!
Join Us On Facebook Sundays on JCM'S Page!
Or IN PERSON IN HICO!
10:30 AM!
The Word Of Life Center
19 Mahanaim Place Hico, WV 25854
COME GROW WITH US!
June Discipleship Schedule IN PERSON AND ON LINE
Thursday, 09 June 2022
Thursday, 16 June 2022
Thursday, 23 June 2022
Braxton County Class - Monday, 20 June 2022
OR Shepherd Donna Legg would love to hear from you at
donna@jamiecarte.org! Contact Us
For More Information!
JCM/TWLC WEBPAGE
FREE RESOURCES JUST FOR YOU!
Podcasts, JCM TV And Read Teachings All From
The Webpage!
Need Prayer?
Contact us through our Webpage
or email us at prayer@jamiecarte.org
Sow Safely On Line
THE YEAR OF "22!" THE YEAR of TAV! THE YEAR of Shemitah!
IT IS NOW CHURCH! It's HARVEST TIME!
WE INVITE YOU TO BECOME A PART OF THE JCM FAMILY!
We Invite You To Pray and Ask The Father If You Are To Be a Part Of This Ministry!
And We Pray Taht God Will Show You, If Not JCM, Whch Field Ministry You Are To
Be Linked To In Jesus Name!
If God Is Leading You, Your Ministry or Business to Become A Covenant Partner
or Friend With JCM, It Would Be Our Honor To Unite In Ministry With You!
Thank You In Advance!

The Mission OF Mahanaim!
Mahanaim means "Two Camps, Two Armies"
Is Your Destiny Tied to The Mahanaim Mission?
Discipleship, Building, Construction, Ministering, Praise and
Worship, Music, Drama Ministry, Serving, Media, TV Ministry,
Funding, Prayer, Intercession, Feeding and Distribution.


Is Your Destiny Tied To The Mission Of Mahanaim?
Is This Part Of Your Future?
OFFICE HOURS
JCM'S Office Hours are
Monday thru Thursday
8:30 AM-4:30 PM (EST.)
Please Feel Free To Contact JCM at
1-304-658-4720
JCM'S Office Will Be Closed On
Major Holidays.
Also Reach Us
www.jamiecarte.org
Email—contact@ jamiecarte.org
Email—prayer@jamiecarte.org


Join Us In Reading Your Bible!
scroll down and find the date and jump on in with us!
Read out loud so you can hear it when you read!
"So then faith comes by hearing, and hearing by the word of God."
Romans 10:17 (NKJV)


TEXT TO GIVE
Type "GIVE" to (833) 605-7180
Follow One Time Instructions
To Set Up Your Account!
Thank You For Giving Into The Kingdom!
Sow Your Pentecost Offering Safely Online at
OR
TEXT Your Offering Safely
At (833) 605-7180
It's Harvest Time!
The Feast of PENTECOST!
It's the Season To Thank The Lord For All That He Has Done! Thank Him For The Harvest and Provision He Has Sent You AND To Believe Him For The Harvest To Come!


We'll Bring Your Pentecost Offering Before The Lord and Pray Over You And Your Family During This Very Special Time Of The Feast Of Pentecost!
Thank You Very Much!